UNITED NATIONS, New York – "Our girls were not born to be sexual slaves. Each one of them had a dream or goal for future," Zina Salim Hassan, a 21-year-old Yazidi advocate, told UNFPA ahead of an United Nations event focusing on the use of sexual and gender-based violence as a weapon of war.
Communities such as the Yazidi in Iraq and the Chibok girls in Nigeria have endured horrific abuses, including abduction, battery, rape and forced marriages. But their ordeals are not unique. Sexual and gender-based violence are commonly documented as tactics of warfare.
These crimes can have far-reaching effects. Women and girls are brutalized, some are killed. Whole communities may experience trauma. Women may be forced to endure unwanted pregnancies.
And there are many other, less obvious, ways that survivors' lives may be changed forever. When survivors return to their communities, they may be stigmatized and shamed. Those who are denied access to schooling can see their futures and dreams curtailed.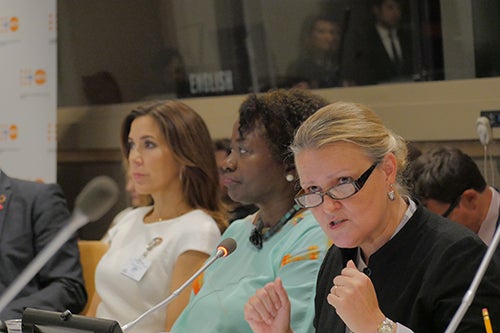 "There is a big number of young girls who are illiterate," Ms. Hassan explained. "They lost their chance of having an education."
International leaders gathered at UN Headquarters in New York on Monday to call for urgent action to support survivors of these abuses, and to prevent these violations from happening in the first place.
"Immediate and compassionate care"
"These atrocities require immediate and compassionate care, and comprehensive services," UN Deputy Secretary-General Amina Mohammed told the dignitaries, officials and leaders assembled at Monday's event.
A wide range of services are needed to support survivors, including clinical management of rape and psychosocial counselling to help with survivors' long-term recovery.
Survivors also often require assistance reintegrating into their communities, especially if they face stigma because of the violence they endured. Reintegration programmes include education and livelihood trainings to assist those deprived of learning opportunities.
And survivors must also be helped to secure justice, through legal assistance and other efforts to end impunity.
UNFPA and its partners are working to provide a full range of support to survivors in humanitarian settings.
"It has been UNFPA which has led our efforts to provide a comprehensive response to sexual and gender-based violence," said Lise Grande, Deputy Special Representative of the Secretary-General and UN Resident Coordinator and Humanitarian Coordinator in Iraq.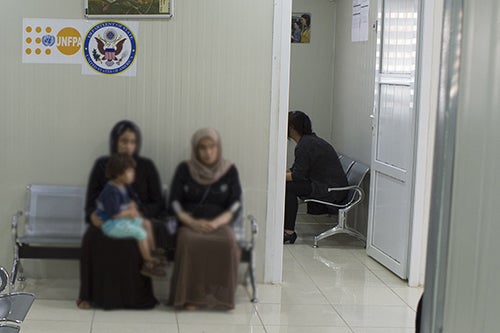 "They have established more than 120 safe spaces, many of which are located not behind the line, but on the front line. Hundreds of thousands of girls have been helped at these centres," she added.
Much more must be done
But much more must be done – not only to address the needs of women and girls, but to stop sexual and gender-based violence from taking place at all.
"Chibok and Yazidi girls and women are not only survivors of violence, they are a testament to the failure of the international community to prevent violent extremism and to address the root causes of conflict," said Ms. Mohammed. She urged world leaders to work together to end the use of sexual violence as a weapon in conflicts.
The health, security and human rights of women and girls must also be prioritized in every emergency setting, emphasized UNFPA's Acting Executive Director, Dr. Natalia Kanem.
"Addressing gender-based violence is life-saving and must be part of the humanitarian response," she said.
"We need to increase funding as well," noted Lars Løkke Rasmussen, the Prime Minister of Denmark. He announced his government would be contributing $50 million to support the rights of women and girls in emergencies, $23 million of which will go to UNFPA.
Representatives from Canada, the European Union and the United Kingdom also announced funding to support women and girls.
"I want the world know we are also human, and we have right to live in peace," said Zina Salim Hassan, a Yazidi activist. Image courtesy of Ms. Hassan
Looking forward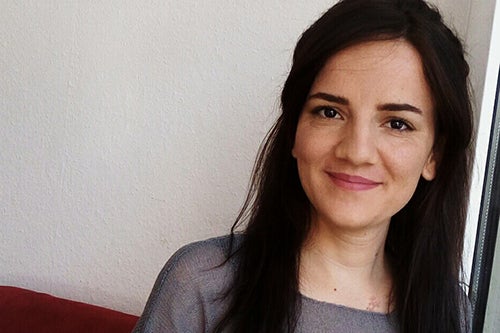 The impact of some of these efforts was seen last week in Abuja, Nigeria, where a group of the survivors from Chibok were graduating from a UNFPA-supported education programme.
Getting their lives back on track has been an important part of their recovery. Many are now planning to attend university.
"We will continue our education," said Margaret, 21, at the graduation ceremony. She is planning to become a medical doctor.
Gloria, 20, told UNFPA she also wants to be a doctor.
"I really enjoyed my studies," she said, adding, "I look forward to being my best."