Female genital mutilation (FGM) is a practice that involves altering or injuring the female genitalia for non-medical reasons. It is internationally recognized as a human rights violation. Globally, it is estimated that around 200 million girls and women alive today have undergone some form of FGM. If current trends continue, an estimated 68 million girls will be mutilated between 2015 and 2030, unless concerted and accelerated action is taken. In addition, the COVID-19 pandemic is likely to further increase these numbers, and might result in an estimated 2 million more cases of FGM over the next decade than would otherwise have occurred.
To promote the abandonment of FGM, coordinated and systematic efforts are needed, and they must engage whole communities and focus on human rights and gender equality. These efforts should emphasize societal dialogue and the empowerment of communities to act collectively to end the practice. They must also address the sexual and reproductive health needs of women and girls who suffer from its consequences.
UNFPA, jointly with UNICEF, leads the largest global programme to accelerate the abandonment of FGM (Joint Programme to Eliminate Female Genital Mutilation). The programme works in 17 countries, covering Egypt, Djibouti, Sudan, Somalia and Yemen in the Arab states region, and also supports regional and global initiatives. In addition to the countries covered by the programme, there are FGM practicing communities in other countries of the Arab states region too.
What is FGM?
FGM refers to all procedures involving partial or total removal of the external female genitalia or other injury to the female genital organs for non-medical reasons. It is a deeply entrenched social and cultural norm in many places and is mostly carried out on young girls between infancy and age 15.
The practice can cause short- and long-term health complications, including chronic pain, infections, increased risk of HIV transmission, anxiety and depression, birth complications, infertility and, in the worst cases, death. It is internationally recognized as an extreme violation of human rights and a form of violence against women.
FGM violates a multitude of human rights principles and standards – including the principles of equality and non-discrimination on the basis of sex, the right to freedom from torture and cruel, inhuman or degrading punishment, the right to the highest attainable standard of health, the right to physical and mental integrity, the rights of the child, and even the right to life, in cases where girls die as a consequence of the procedure.
In 2012, the United Nations General Assembly unanimously adopted the first-ever resolution against female genital mutilation, calling for intensified global efforts to eliminate the practice. In 2015, FGM was included in the Sustainable Development Goals under Target 5.3, which calls for the elimination of all harmful practices.
Why is FGM still practiced?
In every society where it is practiced, FGM is a manifestation of deeply entrenched gender inequality. It persists for many reasons. In some societies it is considered a rite of passage while in others it is seen as a prerequisite for marriage. In some communities – the practice may even be attributed to religious beliefs, irrespective of the practiced religion.
Because FGM may be considered an important part of a culture or identity, it can be difficult for families to decide against having their daughters cut. People who reject the practice may face condemnation or ostracism. Even parents who do not want their daughters to undergo FGM may feel compelled to participate in the practice.
Encouraging abandonment
Collective abandonment, in which a whole community chooses to no longer engage in FGM, is an effective way to address the practice. It ensures that no single girl or family will be disadvantaged by the decision. Many experts hold that FGM will only end through collective abandonment.
The decision to collectively abandon FGM requires a process in which communities discuss, reflect and reach consensus on the issue. The health and human rights aspects of FGM should play an important role in these dialogues.
When communities choose to abandon the practice, they often participate in a collective public affirmation, such as signing and circulating a public statement or hosting festivities to celebrate the decision. Neighbouring communities are often invited to these events so they can see the successful process of abandonment, helping to build momentum for collective abandonment elsewhere.
UNFPA Arab States Regional Office has established a network of religious leaders (Shamekat) which works on eliminating FGM in the Arab states region. In 2019, the network showed its clear commitment to end this practice by developing a declaration.
Medicalization of FGM as a key concern
"Medicalization" of FGM refers to situations in which FGM is practised by any category of health care provider, whether in a public or a private clinic, at home or elsewhere. The involvement of health-care providers in performing FGM has recently gained significant ground in several countries.
About 1 in 5 girls who have been subjected to FGM had the procedure performed by a trained medical professional, for example a doctor, a midwife or a nurse. In some countries, such as Egypt and Sudan, this number is as high as 3 in 4 girls.
FGM can never be "safe" and there is no medical justification for the practice. Even when the procedure is performed in a sterile environment by a Health Care Provider, there is risk of health consequences immediately and later in life and the practice remains an extreme violation of human rights also under this circumstances. Additionally, when performed in a clinical setting, FGM violates medical ethics and may confer a sense of legitimacy to FGM or give the impression that it is without health consequences, which can undermine efforts towards abandonment.
UNFPA is working to mobilize health workers, including midwives, to resist social pressure to perform FGM, and to serve as advocates for prevention and protection in the communities they serve. 
FGM in the Arab states region
FGM is widely prevalent in some Arab countries: In Yemen, 19% of women and girls aged 15-49 have been subjected to the practice, while in Egypt and Sudan the rates are as high as 87%, and even 94% in Djibouti and 98% in Somalia. Many of those women and girls have undergone FGM at the hand of a health care provider, i.e. a doctor, nurse, or midwive, as the increasing medicalization of FGM is a worrying trend in the Arab states region and is particularly common in Egypt and Sudan.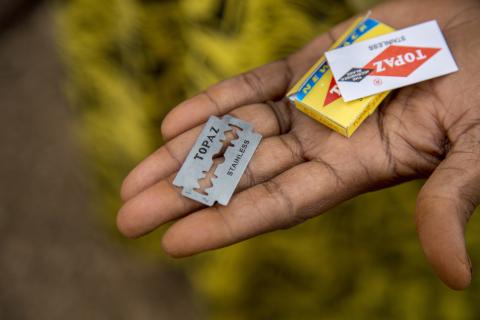 What UNFPA is doing
In 2008, UNFPA and UNICEF established the Joint Programme to Eliminate Female Genital Mutilation, the largest global programme to accelerate abandonment of FGM and to provide care for its consequences. This programme works at the community, national, regional and global levels to raise awareness of the harms caused by FGM and to empower communities, women and girls to make the decision to abandon it. Its comprehensive approach balances culturally sensitive interventions with an emphasis on the human rights of women and girls to remain dignified, healthy and whole.
Through this programme, UNFPA helps strengthen health services to prevent FGM and to treat the complications it can cause. UNFPA also works with civil society organizations that engage in community-led education and dialogue sessions on the health and human rights aspects of the practice. Another important aspect of the programme is engaging with religious and traditional leaders to de-link FGM from religion and to generate support for abandonment. UNFPA further works with the media to foster dialogue about the practice and to change perceptions of girls who remain uncut.
As a result of the Joint Programme, more than 3.2 million girls and women in the 17 countries supported by it have benefited from FGM-related protection and care services and more than 31.5 million individuals in over 21,700 communities have made public declarations on the abandonment of FGM.
Importantly, the Joint Programme has also supported the passing of legislation banning FGM. 13 countries supported by the UNFPA-UNICEF Joint Programme currently have legal and policy frameworks outlawing FGM. Further, all 17 countries supported by the UNFPA-UNICEF Joint Programme have a national coordination mechanism in place to systematically engage all actors at the national level, with 12 of them also having established a national budget line for services and programmes specifically address ing FGM.
In 2018, the Joint Programme entered its third phase, in which UNFPA and UNICEF are continuing the joint effort to eliminate FGM by working to shift social norms in affected communities while engaging with governments to put in place viable national response systems. The joint action is directly linked to the Sustainable Development Goal 5.3, which aims to end all harmful practices by 2030.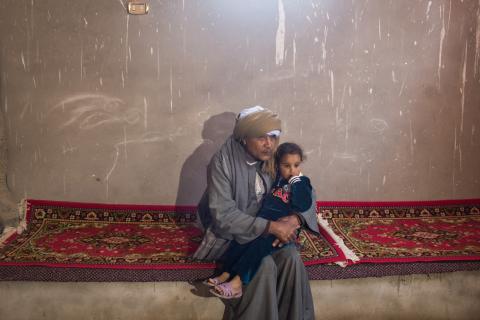 Progress towards ending FGM in the Arab states region
A lot of progress has been made against FGM in the Arab states region. Most recently, in May 2020, Sudan has passed a new law criminalizing FGM.
In Egypt, the existing criminal provision on FGM was amended in 2016 with UNFPA and the National Population Council supporting the work leading to this development.  The new amendment makes the practice of FGM a felony rather than a misdemeanor, increasing the penalty, and makes it illegal to accompany a girl to undergo the procedure (in addition to criminalizing those who perform the procedure).
In Djibouti,  the Joint Programme supported the Ministry of Women and Family to launch a new initiative in 2017 that included training elected officials in local government on anti-FGM legislation. The Programme further partnered with the Ministry of Muslim Affairs to set up a national network of religious leaders against FGM, with 45 members working towards issuing a fatwa against FGM.
In Somalia, a study showed a significant change in attitudes and norms with the majority of women (82%) disagreeing with FGM and committing to not cutting their daughters. Furthermore, only 27% of men agreed a woman must be circumcised in order to be married.
Last updated May 2020