Gender equality is a human right. Women are entitled to live with dignity and in freedom from want, fear, and violence. Gender equality is also a precondition for advancing development and reducing poverty: Empowered women contribute to the health and productivity of whole communities and societies, and they improve prospects for the next generation.
Still, despite solid evidence demonstrating the centrality of women's empowerment to reducing poverty, advancing development and addressing the world's most urgent challenges, gender equality remains an unfulfilled promise.
The roles that men and women play in society are not biologically determined. They are socially determined, changing and changeable. While they may be justified by their proponents as being required by culture or religion, these roles vary widely by locality and evolve over time. Efforts to promote women's empowerment should ensure
cultural considerations
are respected while women's and girls' rights are upheld.
Effectively promoting gender equality also requires recognizing that women are diverse in the roles they play, as well as in age, social status, geographic location and educational attainment. The realities of their lives and the choices available to them vary widely.
Empowering women
Despite many international agreements affirming women's human rights, women and girls are still much more likely than men to be poor and illiterate. They have less access to property ownership, credit, training and employment. They are far less likely than men to be politically active and far more likely to be victims of domestic violence.
Gender equality will be achieved only when women and men enjoy the same opportunities, rights and obligations in all spheres of life. This means sharing equally the distribution of power and influence, and having equal opportunities for financial independence, education and realizing one's personal ambitions.
Gender equality demands the empowerment of women, with a focus on identifying and addressing power imbalances and giving women more autonomy to manage their own lives. When women are empowered, whole societies benefit, and these benefits often have a ripple effect on future generations.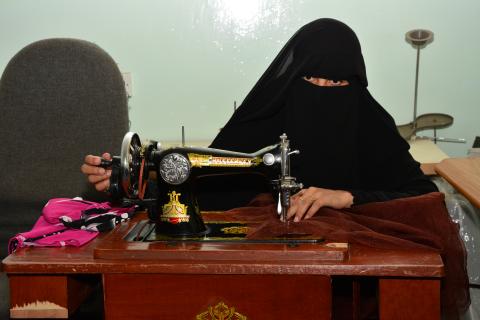 Last updated May 2020.