Midwives save lives. Well-trained midwives could help avert roughly two thirds of all maternal and newborn deaths, according to the most recent State of the World's Midwifery report. They could also deliver 87 per cent of all essential sexual, reproductive, maternal and newborn health services.  A regional analysis in 2015 showed that midwives, when educated and regulated to international standards, have the competencies to meet 95% of the need for SRMNH services in 13 Arab countries.
Yet only 42 per cent of people with midwifery skills work in the 73 countries where more than 90 per cent of all maternal and newborn deaths and stillbirths occur.
Since 2008, UNFPA has worked with partners, including governments, inter-governmental bodies such as the League of Arab States, policymakers, NGOs, midwifery associations and educational entities to help build a competent, well-trained and well-supported midwifery workforce in low-resource settings. UNFPA focuses on four key areas: strengthening competency-based midwifery training; developing strong regulatory mechanisms to ensure quality services; raising the voices of midwives by establishing and strengthening midwifery associations; and advocating for increased investments in midwifery services. UNFPA also works to create a supportive environment for midwives by advocating for adequate workforce policies for midwives.
Why are midwives needed?
The world has seen a steady decline in maternal and newborn deaths since 1990. Yet hundreds of thousands of women and newborns continue to die each year during pregnancy and childbirth. An estimated 295,000 women died of maternal causes in 2017, and about 2.5 million newborn babies died in 2018. The vast majority lost their lives to complications and illnesses that could have been prevented with proper antenatal, delivery and post-natal care – services provided by midwives.
A focus on RMNCAH services should be at the heart of the humanitarian response and resilience agendas and prioritised from the outset, as this will hardwire equity into the system and thus facilitate recovery from fragility or crisis. Experiences during the current crises and emergencies in the Arab region show that during humanitarian crises, midwives are more likely than physicians and nurses to continue working, but need to be enabled to do so via systems to ensure reliable supplies of essential drugs, commodities and equipment, and the provision of transport and security support to help them provide outreach services in regions without functioning health facilities.
The World Health Organization (WHO) advocates for "skilled care at every birth" by an accredited health professional, such as a midwife, doctor or nurse who has been trained to manage uncomplicated pregnancies, deliveries and the immediate post-natal period. Skilled birth attendants also need to be able to identify complications and obtain timely emergency assistance. Midwives provide all these services, and more.
Yet they do not just deliver babies. They also provide comprehensive sexual and reproductive health services, and play a critical role in promoting health within their communities. As members of their communities, they are also able to provide culturally sensitive care that is more likely to have a lasting impact.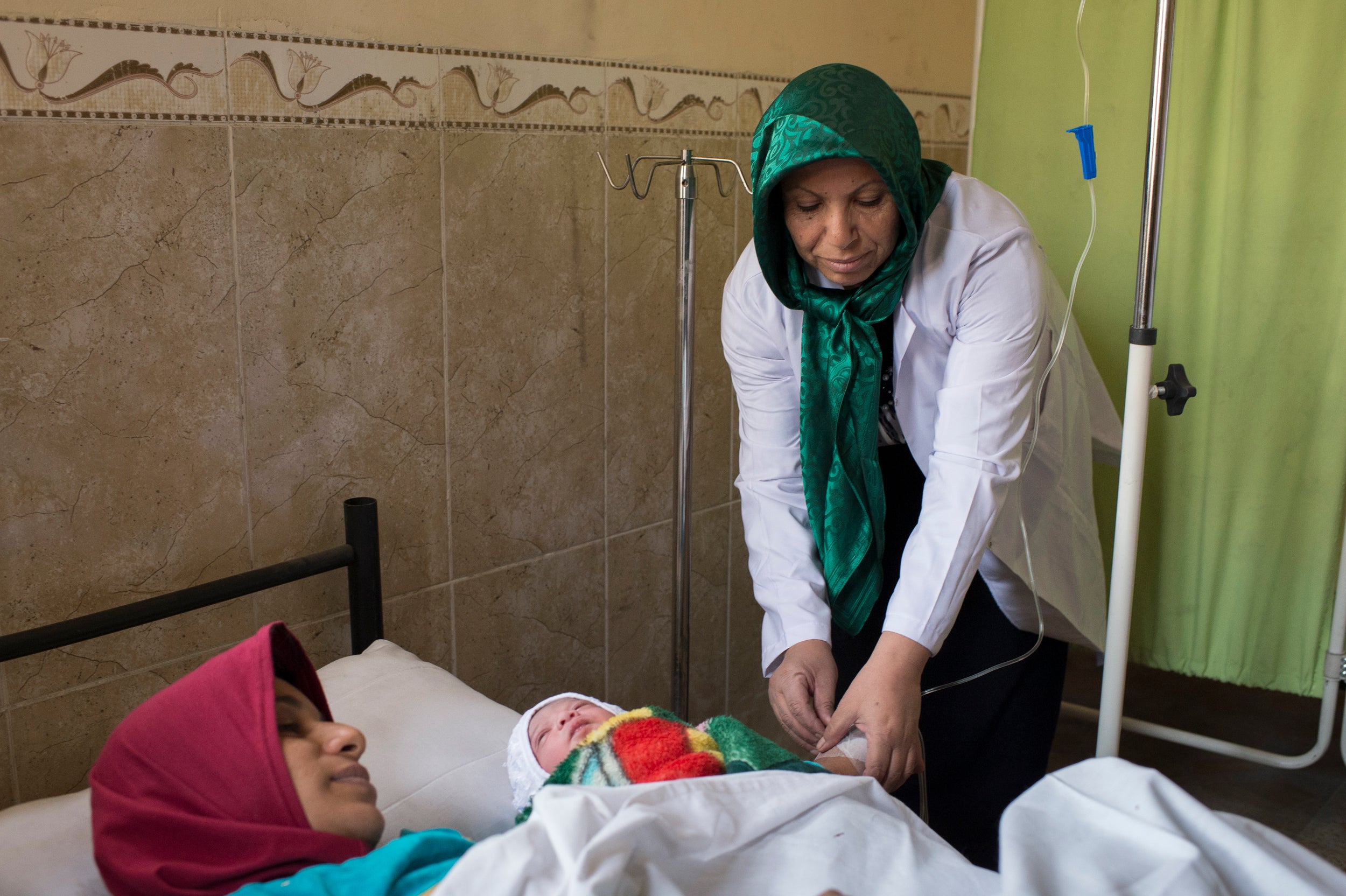 What midwives do
Midwives – and people with midwifery skills – are the main caregivers for women and their newborns during pregnancy, labour, childbirth and in the post-delivery period. A well-trained midwife can provide comprehensive sexual and reproductive health information and services, including antenatal care, safe delivery care, and post-partum/post-natal care. 
Midwives also provide family planning counselling and services, and they can perform breast and cervical cancer screenings. If authorized by their countries, they can perform basic emergency obstetric care, and in humanitarian crises, midwives can help implement the Minimum Initial Services Package for reproductive health care services. 
Midwives also do much to advance women's and girls' rights. By providing information and counselling, they can help prevent female genital mutilation (FGM); they can offer support and assistance to survivors of gender-based violence; and they can provide reproductive health services to adolescents, who are often denied access to these services at great cost to their health and rights.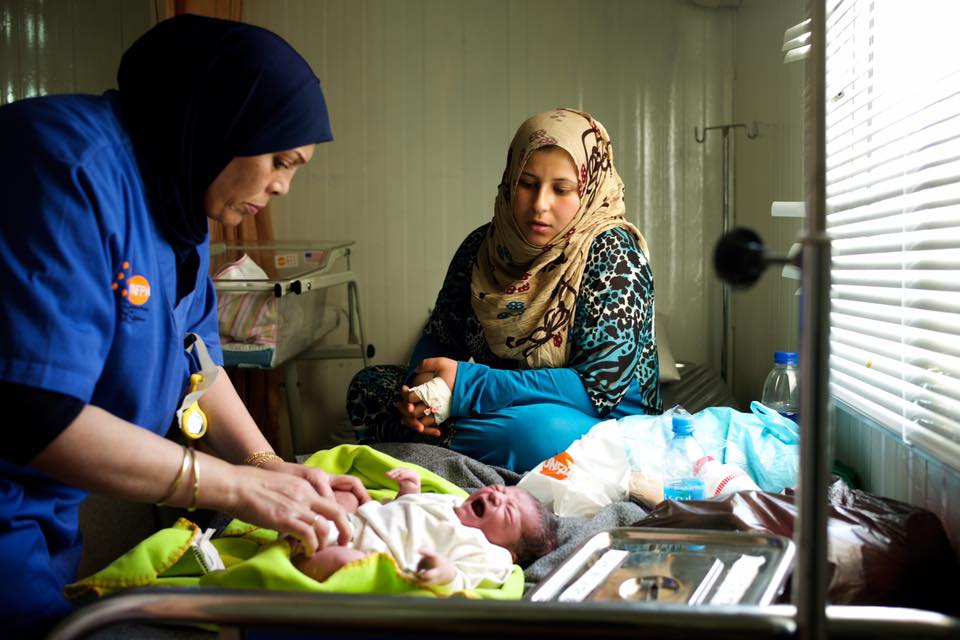 The midwife shortage
Midwives, when properly trained and supported, offer one of the most cost-effective and culturally sensitive paths to achieving universal health care. Yet midwives are in short supply in many developing countries, and they often lack the skills and supportive environment to perform their jobs well. The deficits are highest in the areas where needs are greatest.
There are many challenges to increasing the availability of midwifery services. Despite the enormous responsibilities they bear, midwives – who are overwhelmingly women – frequently endure poor pay, low status and a lack of support. The 2015 regional edition of the state of world midwifery report showed that only 3 out of the 13 Arab countries included in the regional synthesis have a midwifery workforce that is sufficiently large to meet the need for the 46 essential interventions for sexual, reproductive, maternal and newborn health.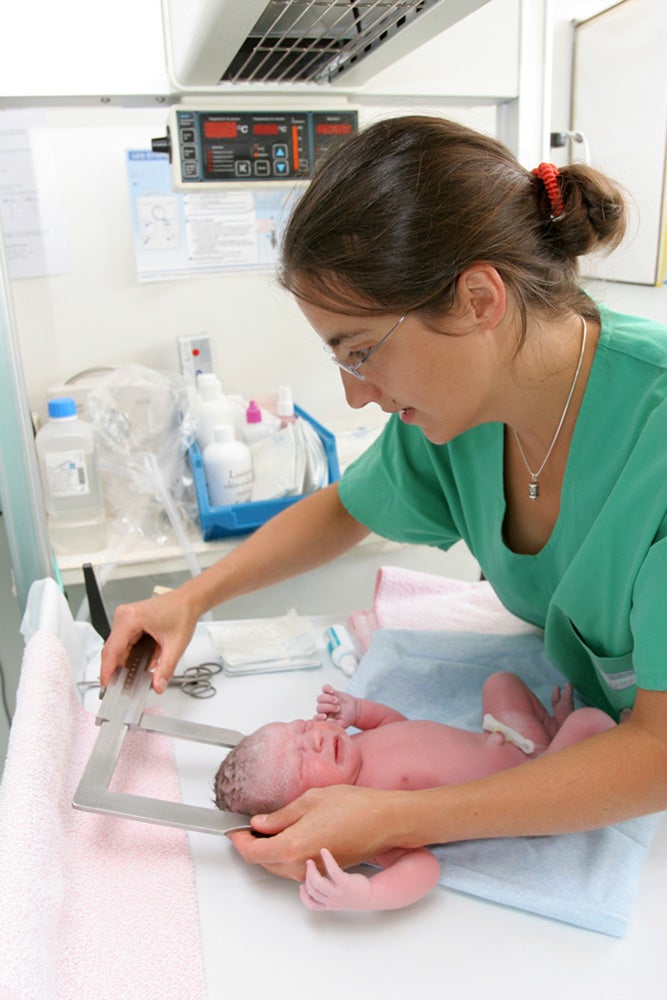 What is UNFPA doing?
UNFPA, together with over 40 global partners and over 300 national partners, works to scale up quality midwifery education, policies and services around the world. UNFPA and its partners also work to strengthen midwifery training curricula, institutions, associations and regulations. UNFPA's support for midwifery now spans over 120 countries, including the 39 countries with the highest rates of maternal mortality, which receive targeted support through the Maternal Health Thematic Fund.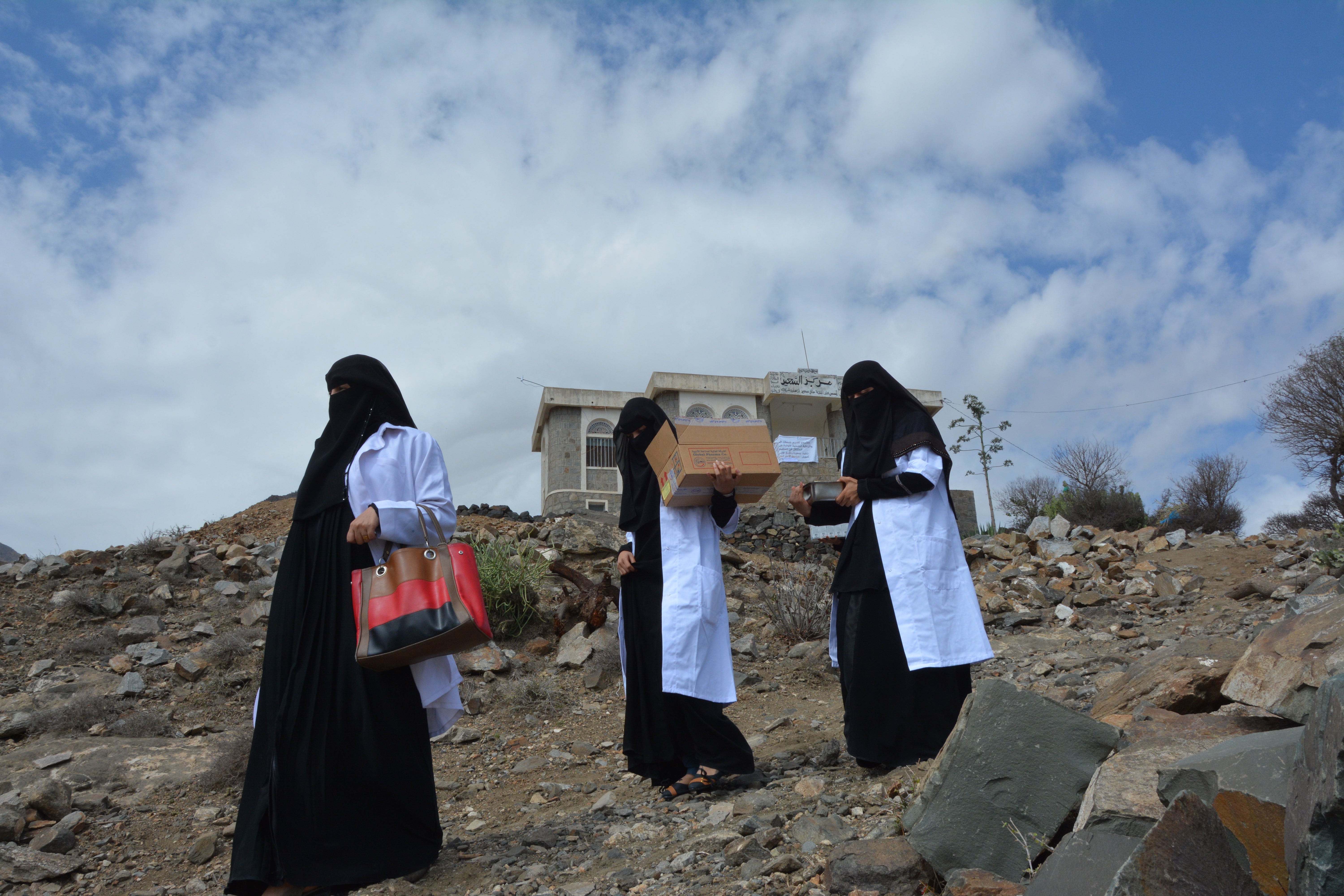 Between 2009 and 2018, UNFPA has helped train over 105,000 midwives; provided books, equipment and training materials to over 650 midwifery schools; trained over 8,500 midwifery tutors; and supported over 250 national and sub-national midwifery associations and their branches. UNFPA also works closely with national governments to ensure that midwifery is a well-regulated, autonomous profession with midwives enjoying a clear title and properly defined scope of practice. Over 80 countries now follow a competency-based midwifery curriculum that is based on global standards. In addition, UNFPA has been supporting higher education programmes for midwives. Bachelor's degree programmes have been launched in Afghanistan, Cambodia, Ghana, Haiti, the Lao People's Democratic Republic, Pakistan, Somalia, Sudan and Zambia, and midwifery master's degree programmes have been introduced in Bangladesh, Benin, Burkina Faso, Ethiopia, Nigeria, Uganda and Zambia.
UNFPA also focuses on deploying midwives following the completion of their education and training. For example, in Ethiopia, UNFPA recently supported the deployment of over 4,400 midwives.
Today, support for midwifery services is growing. Midwifery is strongly emphasized in the UN Secretary-General's Global Strategy for Women's Children's and Adolescent's Health and the Africa Health Strategy, and an increasing number of governments have committed to investing in midwifery care. Each year, UNFPA works with ministries of health and national midwifery associations to celebrate the International Day of the Midwife on 5 May, highlighting the importance of midwives everywhere.