You are here
Events
Main events calendar
Past Events
12 August 2017 - 12 August 2017
Golobal
12 August was designated as International Youth Day by the UN General Assembly in 1999. It is an annual celebration of the role of young women and men as essential partners in promoting human rights and development. It is also an opportunity to raise awareness of the challenges and hardships facing the world's youth. 
Details
11 July 2017 - 11 July 2017
لندن، المملكة المتحدة
ستجمع قمة تنظيم الأسرة في لندن القادة والمناصرين من أنحاء العالم من أجل الالتزام بتوسيع نطاق الحصول على أشكال وسائل منع الحمل الحديثة ليشمل 120 امرأة إضافية، مع تركيز خاص على النساء الأكثر تهميشا واستضعافا.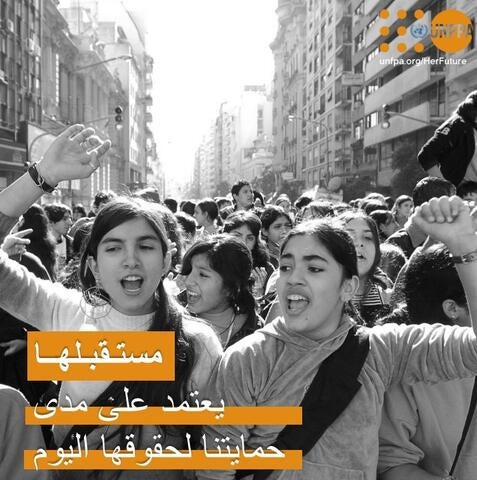 لماذا؟
Details
11 July 2017 - 11 July 2017
Global
In 1989, the Governing Council of the United Nations Development Programme recommended that 11 July be observed by the international community as World Population Day, a day to focus attention on the urgency and importance of 
Details
Pages