Related Content
This report documents major achievements and innovations in 2014, the initial year of Phase II of the UNFPA-UNICEF Joint Programme on Female Genital...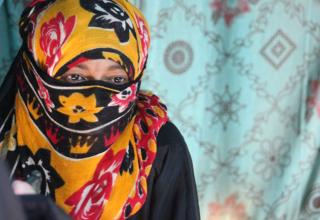 The abuse had been going on for longer than anyone knows. Tahani,* now around age 40, was born with an intellectual disability in rural Yemen. After...
UNFPA, UNICEF, the International Confederation of Midwives and the International Federation of Gynecology and Obstetrics issued a call to action for...
Pages